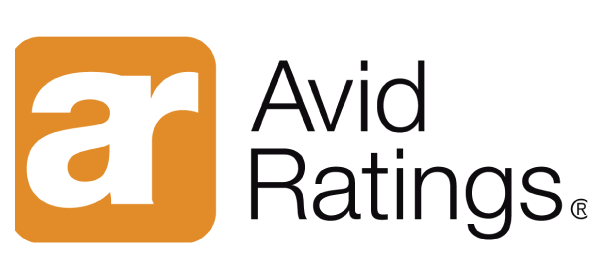 We pride ourselves on our commitment to service — but you don't have to take our word for it!
Our clients receive surveys throughout their experience with Brio from Avid Ratings, an independent research firm. We are happy to make an annual report of our survey results available to you; we invite you to click View Report below. We were honored to receive the 2022 Avid Ratings Diamond Award, given to only one custom builder in the U.S. each year for top homeowner satisfaction.
We also invite you to read a few of our client testimonials below.
"We couldn't be happier with our home or the whole process. Joel, Jen and AJ were responsive, professional and very knowledgeable. It was a pleasure to work individually with each of them. ALL of the Brio construction crew members were very courteous and willing to answer questions. We appreciated their input and enjoyed chatting with them on site. They always made time for us. You should be very proud of the entire Brio team. Spending this much money on a new home, our expectations were quite high. It's safe to say our expectations were far exceeded. We wouldn't hesitate to recommend Brio to anyone considering building or remodeling their home."

-Randy & Nancy, Ranch Style Home with Natural Elements
"The Brio team from start to finish was very effective and responsive to our plans for the new house. They listened to us and worked to produce a design that met all of our expectations. They provided clear cost options throughout the process, and we were well informed. The design team helped tremendously with our selections. Communication with all parties was rapid and professional, even though we were working with the team from our home in Michigan. We are quite pleased with the final product, which was completed on schedule."
-Dale & Jane, Prairie Style Home
"My wife and I sought Jeff out to build our house based on the recommendation of others.  The experience we had with he and his staff was flawless.  The quality of the work delivered was excellent.  Jeff's integrity through his interactions with us was stellar.  We now have the privilege of highly recommending Jeff and Brio Design Homes to others."
-Jim & Cheri, Natural Element Style Home
"We have been very pleased with our decision to use Brio as our home builder.  We were most satisfied with the high quality work. Budget and timelines were as expected. The whole team was very attentive and interested in what we wanted.  We had many unusual ideas, and none were met with resistance. Rather, they were embraced with a "cool, how can we do this?" type of attitude.  It probably sounds strange to say, but we will miss their presence."

-Therese & Steven, Farmhouse & Natural Element Style Home
"While the process of building can be stressful and exhausting, we also found it to be interesting and exciting because of your guidance and support.  Through your caring, patience, understanding, creativity, hard work and skill, you have taken what was once only our dream and made it into reality.  What you have helped to create is more than just a house.  It's our home.  And it's where family will continue to create many happy memories…"
-Mark & Corissa, Timber Style Home
"I highly recommend Jeff and his crew at Brio Design Homes without hesitation.  Jeff, his sub-contractors and his team were unfailingly courteous, professional and reliable during every step of our building process.  And, the quality of the workmanship is top-notch."
-Kurt & Catherine, Modern Style Home
"Jeff and his team at Brio Design Homes really surpassed any level of expectation that we had when they completed our log home.  The quality of workmanship and materials, attention to detail, timeliness and professionalism was at an expert level.  We have requested Jeff and his team to complete additional projects for us since then, and they have always been on time as indicated and completed each project in perfect manner.  I would highly recommend Jeff and his company Brio Design Homes to any prospective client looking to build a new home or remodel an existing one."

-Gary & Beth, Log Style Home
"Everyone at Brio treated us with professionalism.  We had a ton of fun meeting everyone.  I will never forget how a great group of people treated us with respect, patience and friendship.  You made Beth's and my dreams come true."
-Steve, Ranch Style Home
"Jeff and his team did an outstanding job on a highly custom project.  They made thoughtful suggestions about the project and always found ways to accomplish our goals.  The final product was outstanding, and we couldn't be more pleased with the work."
-Tom & Kira, Natural Element Style Cabin
"So, how do I tell this story…my wife and I have been dreaming about country living for 15 years. Finally, we decided to get the ball rolling. We interviewed 5 different builders, all with high recommendations and qualifications. Brio really helped to clarify our vision and develop a plan that matches our imaginations (no small feat considering how ridiculous our imaginations can be). At this point, we have moved beyond the design phase and into construction with an expected completion early next year. As a design build firm, Brio has done an exceptional job with the transition making this process easy and understandable. We are excited about this next phase, not only because of the construction of our home, but because we are extremely comfortable with the people helping us accomplish this."

–Joel & Kara, Industrial Style Home
"Brio continued to give us the same level of service even after we had to reduce our plan for a dream house to a dream cottage.  Brio fulfilled all aspects of our expectations from design and detail work with Amanda, to Jesse and company finding and using the reclaimed finishes I desired."
-Tracey, Natural Element Style Home
"We knew we picked the right builder after our first meeting.  You always knew what we were thinking about even we when didn't do a good job of describing it.  That made the whole building process really easy and not very stressful.  We've gotten a lot of compliments, and we have been telling everyone that asks who our builder was."
-Steve & Lauren, Prairie Style Home
"After hearing stories from folks who had built houses versus buying a pre-owned home, we had anticipated several months of stress and anxiety as we went thru the building process.  But thanks to Jesse, Rob, Logan, Steve and especially Amanda, the whole experience was surprisingly positive and generally stress free!  They showed an incredible amount of patience and understanding, while emphasizing a desire to build us the home of our dreams.  I truly couldn't have done it without Amanda's help.  Her insight and design expertise was so appreciated and welcomed by both of us.  She is able to hone in on her client's taste in style and help them make the best choices in materials for their dream homes."

–Greg & Pam, Ranch Style Home
"Jen did an exceptional job guiding us through this [home building] process and helping us with selections. I can't imagine building this size home without her guidance. She is a patient, professional, organized, and extremely talented designer."
-Tim & Mary, Log Style Home
"Brio did a great job on this project. We were amazed at how well they stuck to their schedule given the roadblocks of 2020. The project manager AJ was a rock star, seeming to know everything and pitching in to make things go well. Jen was great to work with and super knowledgeable on interior selections; she has great taste and was receptive to ours. The home is well-made and beautiful, which is a result Brio should be proud of!"
-Jeff, Traditional Hybrid Style Home
"Your workers (including your office personnel) always made us feel 'like family', as opposed to a customer.  We truly believe we could not have gotten better service from anyone else.  We expected top notch service, and everyone on your staff delivered."
-John & Lori, Ranch Style Home
"We had some friends come with us to the house last weekend.  After the tour, discussion about the house, how they love it, etc., their comment (more than once) was how clean the house was during construction.  The husband pointed out the tools/equipment put in an area all together and out of the way, nothing on the floor (dirt/dust), extension cords wound up, etc.  They were impressed by a lot of things, but I believe this was one of the most impressive to them.  We noticed early on, and you indicated site cleanliness/order was important to the Brio team; however, it's different when the observation comes from a 3rd party, unsolicited."
-Tom, Traditional Style Home
"Thanks to your dedicated team, we moved in to the new house sooner than expected! We are very happy with how the home turned out – it's very exciting seeing it truly come to life and realize what had been a vision and drawings for so long. Both of us are very appreciative of the project manager's and interior designer's roles keeping the project on track and letting us know when they hit a bump in the road and needed a quick decision from us. All the Brio folks working on the house have been doing a very good job – we look forward to enjoying the fruits of their skills for many years to come. It's still hard to believe how we went from the ideas, to envisioning it on the property, to working through a design that met our desires (and compromises), to the final stage of seeing it come together on the property."
-Jack & Dee Dee, Farmhouse Style Home
"Everyone at Brio Design Homes has been a pleasure to work with. We have complete confidence in their ability to build our dream home."
-Tim, Log Style Home
"The Brio team is very knowledgeable and professional. They have great industry experience and are very responsive to any questions that you have. They treat us like we are the only clients they have! The team has been great to work with. They really understand what you are looking for and build upon the vision you share."
-Dan & Chris, Natural Element Style Home with Timber Elements
"I want to tell you how special your team members are as people, not just professionally. They have helped us handle some potentially uncomfortable situations with wit and professionalism, going above and beyond for us. They didn't miss a thing and handled glitches smoothly. Now that we are almost to the end of our home building journey, I can say for sure I now understand what you meant when you said we would work with many people. But, you didn't say we would grow fond of many people, which is what happened. We have grown fond of all of you in different ways, and, hopefully, will continue to keep in touch."
-Dee Dee, Farmhouse Style Home